In this article, we're going to talk about the best sites to post a resume. Job websites are fantastic resources for locating open positions. Posting your CV online is a smart method to help companies locate you and contact you directly about relevant prospects, especially as remote work and virtual networking become more widespread in today's environment.
To find the top sites for uploading a resume online, we looked at a variety of options. We considered size, networking capabilities, reputation, and specialty areas while selecting the top seven. We've listed our best picks below:
Best Sites to Post a Resume
So finally, we're here on the list. We're going to tell you the best sites to post a resume. Because a lot of job sites are already crowded. So, choosing the right site to post your resume is really important. You can also email HR. But for today, we're only going to tell you about the websites.
1. Linkedin
Since its start in 2003, LinkedIn has grown to become the world's largest professional networking site. Because of its size, reputation, and unrivaled networking capabilities, we chose LinkedIn as the best site to publish your resume because it is the ideal way to get in front of recruiters and start a powerful conversation.
In nearly every field, LinkedIn profiles serve as public digital resumes, so it's critical to spend the time and effort necessary to ensure that they're complete, accurate, and search-friendly. Recruiters will be able to find your LinkedIn profile once you've completed it when looking for candidates. They can send you a message directly from the site to discuss opportunities if they're interested in learning more about you.
2. Indeed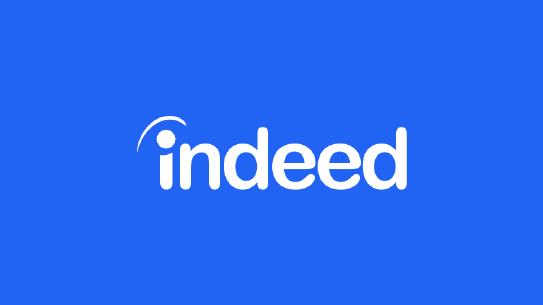 Indeed was started for assisting people in their job search. It claims to be the world's largest job website, with 10 new job advertisements added every second. Despite the fact that LinkedIn has more listings and users, we chose Indeed as our best overall runner-up since it is free to use, uploading your resume is simple, and there are a large number of potential employers who can examine your resume.
You must create a free account with Indeed in order to upload your resume. You can include a resume, a list of skills, and a brief bio. When you make your profile "public," employers will be able to see it and search for it.
3. Upwork
Upwork  is the largest platform for connecting freelancers with businesses. It was chosen as the best place to submit a freelance job profile because the gigs on Upwork are often of higher quality than those on other freelance job sites.
Candidates in dozens of industries can find clients on Upwork, including consulting, customer service, data science, engineering, digital marketing, translation, and web development. It's completely free to create a profile on the site, and you can populate your profile with your rates, work samples, resume, case studies, and personal statements.
One should definitely make a profile here on Upwork. You will also get some freelancing projects until you get placed in a job! It will help you for better survival.
4. Behance
Behance, a member of the Adobe family, began as an online portfolio site for creatives in 2006. (photographers, graphic designers, illustrators, videographers, and advertising professionals). We choose Behance as the best site to publish a profile for creative jobs because it has the greatest community of creative professionals to network and promote their work, with millions of users.
You can fill out your basic contact information and current job title on your Behance page, as well as include connections to your other online accounts, a downloadable resume, and links to any press your work has been featured in. You can also include custom sections for any awards you've received or any other relevant details.
5. Flexjobs
FlexJobs was started in 2007 to be a safe, reliable, and trustworthy destination for remote opportunities. As the most widely used and well-known site for remote jobs, we selected it as the best website for posting your resume if you're interested in flexible, remote opportunities.
As a FlexJobs member, you can upload your resume to FlexJobs's resume database. Employers can search through the database and contact you directly about relevant opportunities. Every employer that uses FlexJobs is thoroughly vetted by FlexJobs's research team to make sure the platform remains scam-free.
6. Snagajob
Snagajob has grown to become the most popular job site for hourly jobs since its inception in 2000. Because of its large and easy-to-use layout, we chose Snagajob is the finest website to publish your resume for hourly job seekers, with over 700,000 employer locations.
Recruiters can use Snagajob to fill hourly positions in healthcare, customer service, hospitality, retail sales, security, and food delivery. After creating a Snagajob account, you may quickly and easily fill up a profile with your location, a brief bio, work experience, abilities, education, and professional references. Your information will appear in employer searches if you set your profile to "public." Employers may potentially contact you directly after viewing your profile and invite you to an interview. For job seekers, Snagajob is entirely free.
7. The Ladders
The Ladders was established in 2003 with the goal of offering validated job ads for positions paying at least $100,000 per year. Because it includes useful networking tools and over 25,000 employers actively scanning the platform, we chose The Ladders as the top site for high-paying positions.
Recruiters from a variety of industries, including finance, legal, software engineering, marketing, human resources, and data science, use The Ladders to find talent. You'll need to fill out a profile with a short bio, a photo, your talents, the names or Ladders profiles of people you've previously worked with, references, education, and career history after joining up for The Ladders.
Conclusion
Here we've listed the best sites to post a resume. If you're a job seeker who is looking for a job. Then you surely visit this website that is listed here and creates profiles on them. One of these websites will definitely help you out to get your very first job or to get some of the freelance works until you don't get a job for your living. Have you ever used any of these websites? Let us know in the comment section.