Do you want to take your profession to the next level? Or do you want to make some additional cash? Here we're here with the most profitable skills to learn. Enhancing your talents is the most effective strategy to advance in your work and make more money. Your CV will stand out from the crowd if you have a well-developed skill set.
It also improves your prospects of promotion and gives you more negotiating leverage when it comes to salary. In 2022, we've produced a list of the most profitable skills to learn.
Also read: Top 5 Free Courses For Freelancers : [Be a Freelance Pro]
Most Profitable skills to learn in 2022
By learning these abilities, you can make the most of 2022 while also filling your pockets. Choose the one that best suits your needs and focus on honing your talents.
To give you an idea of what to expect, we've listed all of the skills below. This will also assist you in comprehending why and how they are the most advantageous abilities to acquire.
1. Video editing
Video editing raises the bar for content development. It's a step in the video-making process's post-production. If you wish to work as a freelancer, video editing is also a valuable talent to have. You could create fantastic material by working on short-term initiatives. You should master industry-standard software and other skills if you want to work in video filming and editing. For instance —
Adobe Premiere Pro CC

Adobe Photoshop CS3

Secrets of Video Creation
Gather as much skill and experience as possible and create a contemporary portfolio.  As an experienced video editor, you could earn up to £500 per day.
2. Web Development
Web development abilities are in high demand across a wide number of businesses, resulting in a wide range of job opportunities. Traditional roles such as front-end, back-end, or full-stack developers, cybersecurity professionals, and so on are among them.
Low-code programming is a fascinating area to keep an eye on, as it allows developers to create highly functional, beautiful websites with little or no raw code.
Many websites are now built using low-code systems like WordPress, which allow even non-techies to create attractive, professional websites in a short amount of time.
Programming Career Paths:
Frontend Development

Low-Code Web Designer

Backend Development

Full-Stack Development

Cybersecurity

Database Management
3. Digital Marketing
Go for digital marketing if you are tech-savvy, creative, and have an affinity for advertising. The term "digital marketing" refers to a subset of marketing. It promotes products and services through electronic gadgets and digital media platforms. You can make up to six figures each year depending on the position.
The field of digital marketing has a lot of potentials. The demand for digital marketing is expanding in tandem with the rise of digital platforms and increased usage. Overall, digital marketing offers a wide range of job opportunities. As a result, you must select a specialization. Here are a few digital marketing topics to think about —
Search engine optimization (SEO)

Search engine marketing (SEM)

Content marketing

Influencer marketing

Content automation

Campaign marketing 

Data-driven marketing 

E-commerce marketing

Social media marketing 

Email direct marketing
In essence, no further certifications are required for digital marketing. However, you should take digital marketing classes to improve your chances of finding a job.
4. Graphic Design
You might want to try being a graphic designer if you have an eye for color schemes and beautiful design, and enjoy both art and computing. This, like many other computer-related occupations, is in great demand and is unlikely to decline in the next years.
On the contrary, the number of graphic designer job openings is steadily increasing. The work market is difficult, but if you can get a job, graphic design is a good way to make a living.
As a freelance designer, all you need to get started is a portfolio that demonstrates your excellent design taste. You can use a plethora of free and paid courses accessible on the Internet to expand your knowledge and strengthen your creating talents.
5. Copywriting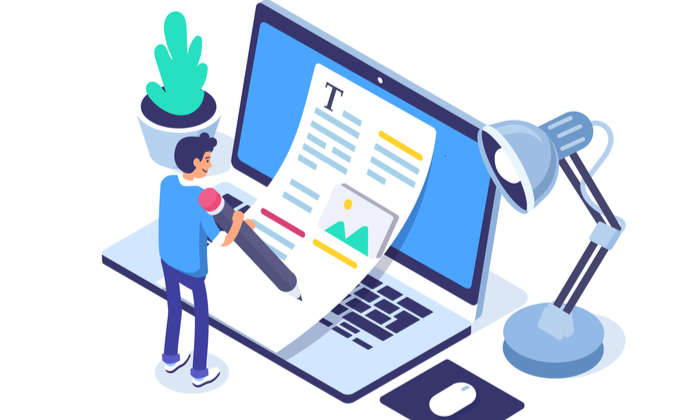 While digital technology is altering how products are sold, the motivations for purchasing them remain the same. The business world still relies on sales and requires someone to persuade consumers to spend their money. As a result, psychologists, economists, and copywriters will be in great demand in the next years. While most people are unaware, a good copywriter opens people's wallets with their approval.
If you want to be that good, you must understand tactics for eliciting responses from your readers in addition to writing grammatically accurate sensible articles. A skilled copywriter should clearly comprehend the human psychology underlying buying decisions, as web writing has its own distinct style with a call-to-action meaning.
You'll be able to develop strong landing pages, email sequences, and sales pages if you have the right copywriting abilities. You'll be able to attract people's attention and persuade them to do what you want (in most cases, buy what you want).
Also read: 3 Ways to Make Money with Canva : [Free Courses Included]
Conclusion
You may diversify your income source and earn more money by learning our list of the most profitable skills to master. Mastering these skills can also help you start or shift careers. 
These are the in-demand as well as future proof. You shouldn't worry about the career opportunities in these skills because there's an ocean of opportunities out there. Go ahead and share this on your social media with your friends to make them aware of the most profitable skills as well.