Freelancing has become one of the most paying career options all over the world right now. Many people are earning more than $10,000 just by doing it. But, there's a dark side as well. And that is many people are earning nothing/$0 by freelancing.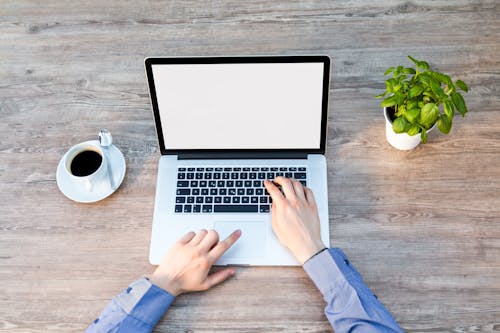 People mainly fail in freelancing because of mainly two reasons:
Lack of skills & patience

Not choosing the right platform.
We genuinely can't do anything of your skill & patience. We can only suggest you to be patient when you're freelancing because it needs a lot of patience. And before getting into freelancing, you should master the skill that you're going to give service.
But, We have the solution of the second one i.e. "Not choosing the right platform". So, we came up with the best freelancing sites to choose to earn money. Freelancing is gaining popularity. 
Also read: Earn money as a student by selling academic notes in 2022
Top 5 freelancing sites
If you're looking for freelance work, there are plenty of websites to help you find it. Here are the top 5 freelancing sites to get started:
Fiverr is a great site for finding quick and easy freelance work. Services start at just $5, making it an affordable option for those starting out with freelancing. Many freelancers start with this site. The only problem with this site is, all the newbie starts with Fiverr itself. It makes it a bit competitive.
It's a great place to find work in a variety of industries, and you can find all kinds of jobs on the platform, from writing and programming to design and marketing. Plus, it's a great way to build your portfolio by working on unique projects.
UpWork is one of the most popular freelancing sites, with over 1.5 million registered users. It's a great site for finding freelance jobs in a variety of industries.
UpWork is one of the most popular online job search platforms, and it's easy to see why. It has everything you need to find quality work opportunities and talented freelancers, and it's been trusted by businesses and individuals all over the world for over a decade. If you're looking for a reliable, feature-rich platform to help you find your next project or employee, then UpWork is definitely worth considering.

Toptal is a talent agency for developers, offering both freelance and full-time offers. Toptal's platform has over 1,000,000 members. What separates Toptal from other companies is that they're a meritocracy.
What this means is that the only way to get access to build projects on their platform is by doing well in their application process, which has been stated to be "the most selective recruiting process in the industry". The company's clients include Twitter, Airbnb, and more.
Peopleperhour is a freelance marketplace that connects businesses with talented professionals for project-based work. It's a great way to find quality talent, and it's also a great way for freelancers to find new projects.
You can search for professionals by skill or specialty, or you can post a project and see who applies. There are a variety of membership plans available, so you can find the one that fits your needs. Whether you're looking for someone to help you with a specific project or you're just starting out as a freelancer, PeoplePerHour is a great resource. Check it out today!

99design is a crowdsourcing platform for graphic design. It connects businesses with a community of freelance designers to create custom logos, websites, and other graphics. Businesses can post design projects on the site and receive proposals from designers. They can then select a designer and work with them to create a finished product.
The 99design community is made up of over 1 million graphic designers from around the world. This makes it easy for businesses to find a designer with the right skills and style for their project. So, if you're a graphic designer then check this out today.
Conclusion
If you're looking for a way to earn money or gain experience in your field, freelancing is an excellent option. You can search through our list of top five freelance sites and find one that matches the type of work you are interested in doing.
Freelancers range from writers, designers, programmers, salespeople, marketers…the opportunities are endless! We hope this blog post has given you some ideas on how to get started with freelancing today – if not then let us know what's stopping you!