In the previous article, we've talked about earning money as a content writer. There we also mentioned a number of ways to earn money by content writing. But, if you're the one who has content writing skills and wants to do something of your own then blogging is just for you. And this is what we're going to talk about today which is how to earn money by blogging.
Blogging refers to writing, photography, and other media that's self-published online. Blogging started as an opportunity for individuals to write diary-style entries, but it has since been incorporated into websites for many businesses. The hallmarks of blogging include frequent updates, informal language, and opportunities for readers to engage and start a conversation.
So, I am 100% sure you didn't get anything from the upper paragraph if you've never been in blogging before. But, don't worry. Below we have explained the term "blogging" in simple language. If you're a complete beginner, even not knowing what blogging is? Then, at the end of the article you'll be start your own blog and earn money by blogging.
Intro to Blogging: What is it?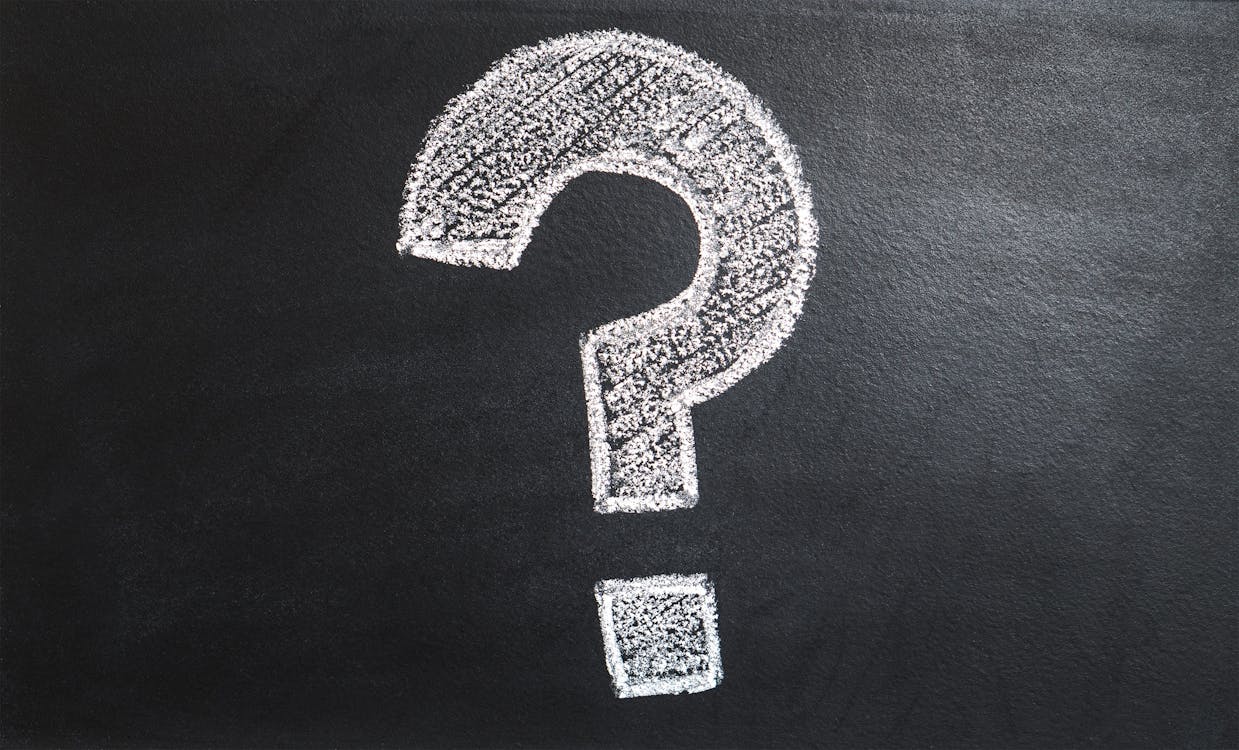 The term "blog" is a condensed version of the term "weblog," which was its original name. Early internet users may use these weblogs to "record" their daily activities in diary-style posts. Because blogs frequently allow visitors to leave comments, communities sprang up around well-known blogs as they became more famous.
It's an online diary or informational website that displays content in reverse chronological order, with the most recent posts at the top. It's a platform where a writer or a group of authors may express their thoughts on a specific topic.
How to start & earn money by blogging?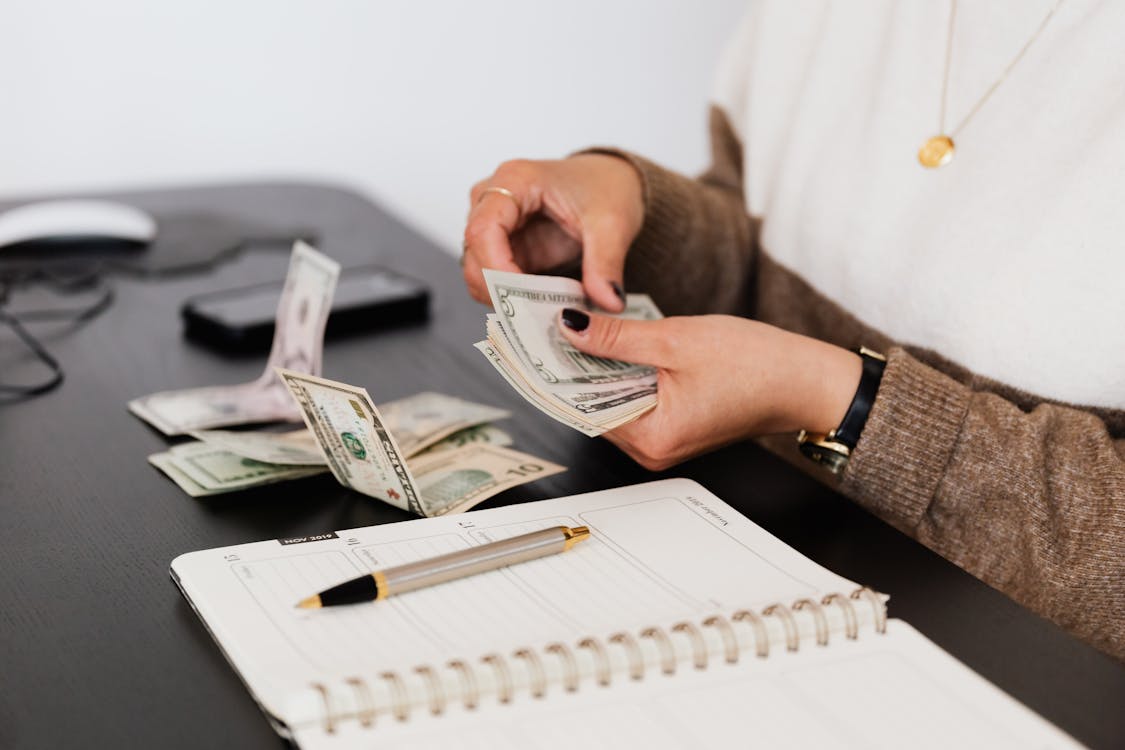 Starting a blog was rocket science a few years ago. But, today in 2022 the process is smoother as butter. You just have to go through some of the easy steps to start your own blog and make it live on the internet today! Here is the step by step Process:
Step #1: Pick a niche for your blog
You must choose a blogging specialty before you begin constructing a blog and attempting to make a living as a blogger. In simple terms, a blog niche is a defined topic area about which you will write frequently, if not entirely.
Make a list of all the topics that excite you and make you want to talk about them to help you choose the ideal focus for your new blog. There are no limitations; this list can include any personal or professional interests. This is the first step for earn money by blogging.
Note: This is the most important step and also, this is the step where most beginner bloggers fail. They choose anything just to make money and after some days, they leave blogging by saying, "it's not worthy and you can't make money from it". So. Don't do this mistake. Think again & again before finalizing a particular niche.
Step #2: Choose a domain name and get blog hosting
You'll need two items to start your WordPress blog: a domain name and web hosting. So, let's understand these terms one by one. 
What is a Domain?
Whatever topic you choose, your domain name will be the name by which you will be recognized online. It's your blog's one-of-a-kind Internet address. In a really simple language, it is just the name or URL of your blog. (Eg: google.com, facebook.com, etc.)
Where to Buy Domain?
There are a lot of sites out there on the internet where you can actually buy a domain name for your blog but few are of them are market leaders because of their pricing and customer support. Here we're listing some of the websites where you can buy domains to get better customer support and are selling domains for decades.
GoDaddy is the largest domain registrar of all certified firms, with over 60 million domain names registered. This accounts for about 18% of the total domain name market. It hosts six times as many domain names as Namecheap, the second most popular domain registrar. We're not sure what will persuade you to give them a shot if this doesn't.
Domain.com was founded in 2000 and is now one of the most popular domain name registrars on the globe. You may register all top-level domain name extensions (TLDs) as well as hundreds of country code top-level domains with them.
You can use Domain.com's rapid domain search tool to do your domain name research. Their search results also include premium domains.
Namecheap is another well-known domain registrar. They feature a comprehensive domain search engine that assists you in finding the perfect domain name and suggests alternatives if your selected domain name is not available.
Domain add-on services such as domain privacy and premium DNS are also available. Their domain control area is well-designed, but it lacks the user-friendliness of GoDaddy's UI. One of NameCheap's best features is that all of their domain names come with free whois privacy.
Despite being a part of Google's extensive portfolio, the domain name service has only been available since 2015. Even yet, it's difficult to classify them as "newcomers" to the domain game.
The key advantage that Google Domains has is that it is powered by Google's massive infrastructure, which makes it a very good domain registrar on its own. The pricing strategy is also fairly straightforward, with renewal prices that are identical to the entry-level charges.
Dynadot was created in 2002 and is situated in California. Dynadot has grown to be present in 108 countries and host over 2 million domains since then.
Dynadot provides VPS hosting, email hosting, premium SSL certificates, a website builder, and even a marketplace for existing and expired domains, in addition to domain names.
What is Web-Hosting?
After deciding on a domain name, one of the most crucial considerations you'll have to make is which hosting provider to choose.
Your hosting provider will have a significant impact on the functionality and performance of your blog. The host ensures that your blog is accessible to potential visitors 24 hours a day, seven days a week, and is where your content is saved online.
Again If I say you in such a simpler language then, it's just basically an online space where your all website's files will be stored and it will make your site accessible 24*7 live into the internet.
Where to Buy Hosting?
As for the domain, there are hell lot of sites to buy hosting as well. But, if you take the wrong decision in choosing a hosting then you can be into trouble. Your site will not get loads fast and gets down again and again which will surely impact your blog growth. So, here we're mentioning the list of Top 5 Hosting providers which will never disappoint you and will always support you along with your blogging journey.
Bluehost is one of the most well-known web hosting businesses, with services tailored to a variety of consumers with a variety of websites and aims. For example, if you're a newbie with limited funds, a Bluehost plan can be had for as little as $2.75 per month. If you ever require more, you may quickly switch to a higher-tier plan.
You can buy a VPS hosting or a dedicated server if you're an advanced user or have a site that receives a lot of traffic on the opposite end of the spectrum (of course, those cost more).
DreamHost is one of the most cost-effective web hosting services available, particularly for new website owners who are unfamiliar with web servers and the like. For example, their entry-level hosting plan includes a free domain name, a free SSL certificate, and WordPress pre-installed if you choose to utilize that platform.
If you're looking for a new home for your email, DreamHost also offers VPS hosting, managed hosting, dedicated servers, and affordable email hosting.
Cloudways is a one-of-a-kind service in the web hosting industry. Cloudways is your doorway to prominent cloud providers with significant capacity, rather than renting space on company-owned servers. When you sign up for Cloudways, you can choose from DigitalOcean, Linode, Vultr, Amazon AWS, and Google Cloud.
The biggest issue with those cloud hosts is that they are not the most user-friendly, especially for people with no prior knowledge of server administration. Cloudways solves this problem by acting as your portal to cloud hosting and doing all of the heavy liftings for you. At the end of the day, you communicate with Cloudways' user-friendly dashboard rather than directly with the cloud hosts.
Hostinger has earned a name for itself as the most cost-effective of the top web hosting providers, and it's difficult to argue with that. Hostinger's entry-level plan is the most affordable on this list, and the server settings aren't bad either.
Apart from that, Hostinger provides a wide range of hosting alternatives, including shared hosting, cloud hosting, WordPress hosting, VPS (both Linux and Windows), and even unique hosting solutions like Minecraft server hosting.
One of the most well-known web hosting businesses is HostGator. They've just redesigned their offering and now provide a variety of unique hosting plans and levels (based on your needs). Traditional shared web hosting, WordPress hosting, VPS hosting, and dedicated servers are all available.
HostGator also includes a website builder as part of their hosting package. In other words, you may join up with HostGator and have everything related to your website built taken care of in one spot.
Step #3: Start a blog by setting up WordPress
After purchasing domain and hosting. You've to set it up. Youtube tutorials will help you out because it's not possible to show here, how to do it with every web hosting out there on the internet. After that, you've to install WordPress on your hosting account. You can contact customer support and they'll help you out easily.
After this, you have to set up your blog and re-naming your blog's name and logo. Now, let's come to the important step that's the next step. Here you'll decide what your blog will look like.
Step #4: Select a theme and design your blog.
This is an important step where you'll do select your favorite theme and customize it as per your needs. There are a lot of free and paid themes out there but we recommend going with free themes now. There's no point to buy a premium theme right now, at least at the beginning. 
There are a lot of different free & blazing fast themes in the market which offer amazing starter templates as well to design your site with just drag and drop. Here's the list of the top 5 best and free themes:
These are some themes that are getting used by different bloggers for years. Not these are only free but also comes with super fast speed and a lot of customizations. After applying the theme, you've to use a site builder to make your site more awesome. Don't hold your breath! It's also free. 
Yes, there's a built-in editor in WordPress that is Gutenberg but it's not sufficient for designing a super attractive blog and also it's not user-friendly. Rather than using this, we're recommending some of the page builders you can use to design the website. Here's the list:
With this, let's head to the next step where you'll actually start writing in your blog. For what you're making this.
Step #5: Write and publish blog content
So far, you've chosen a domain name, a blog hosting service, and a blog theme, and you're ready to launch. Your structure is now complete. Make sure you fill in all of the major static pages with the material before you start publishing posts (day-to-day writing) on your blog (such as About us, Contact, etc.)
Generating blog articles is very similar to creating pages in WordPress. WordPress, on the other hand, allows you to choose categories and tags for blog posts but not for pages. Here's how to publish a new blog post:
I

nside the WordPress dashboard on the left side, you will see the Posts menu item. 

Hover your mouse cursor (or click) on the Post item. Then select "Add New". As simple as that 🙂
Step #6: Optimize your blog for search engines
Search engine optimization (SEO) is a technique used by website owners to increase the amount of traffic their pages receive from search engines (such as Google). According to recent statistics, organic search accounts for 53% of all website traffic. This figure demonstrates how critical it is to optimize your WordPress blog for search engines.
In order to learn SEO, there is a lot of free SEO courses that we've already talked about before. You can also search it on youtube and learn it from there. This skill is more about practicing than learning. You will have to learn by experimenting and by doing it yourself.
Step #7: Make money by blogging
This is the last and final step to earn money by blogging. You've done this all to convert your blog activity into earnings. But, it's important to remember that blogging isn't simply about getting money. It's all about producing useful material and crafting blog entries that entice readers to return for more.
But, how can you profit from your blog? There are various possibilities, but I'll show you the greatest ways to make money from a blog down below:
1. Affiliate Marketing
We've already talked about affiliate marketing a lot of times previously in our blog. It is the most promising way to make money through a blog. With the help of this way, you can start earning money from the very first day. For this, you have to write something as convincing that a reader should be converted into the customers. 
For this, you've to take part in various affiliate programs. Affiliate programs are ways of teaming up with retailers to promote their products and benefit from successfully carrying out sales through a commission. You can find out more, with the free affiliate marketing courses. You can use this method to earn money by blogging with your very first post. 
2. Google Adsense
You must have heard about this way before surely. Even YouTubers make their major revenue from Adsense. You can also earn through it by using your blog. Firstly, you've to publish content on regular basis. If there is traffic in your blog then, it will be good. After then, you can apply for approval in Google Adsense. There are a lot of resources you can check out to know how to get google AdSense approval.
3. Sponsored Posts
This is another way to make money from your blog but for this method, you have got a sufficient amount of traffic on your blog. So, the brands can contact you to promote their product or service. And for that, you can charge a decent amount of money from them.
Top Free Courses for blogging
If you're still confused or have any doubts regarding blogging then, we have a piece of good news for you. We're going to share with you all some of the best and free blogging courses to make you start your blogging journey as soon as possible and after these courses, you'll be able to earn money by blogging with little dedication and effort.
Here's a challenge for you! In this course, you'll learn WordPress in such a challenging way. This course is super fun and exciting and also you'll learn a lot about setting up your very first blog using WordPress easily.
With over 36k+ students, this is one of the best free blogging course by udemy. Take this course today!
Why consider this course?
Over 36k+ Students enrolled.

Easy to follow.

4.4 Star Rating.

Absolutely free!
In this tutorial, you'll learn step by step to set up your website in WordPress. The best part? Apart from these, you will learn the basics of content writing that we've already talked about before. Content is said to be king in the digital marketing space.
And you'll learn to write content for your blog in order to rank higher and get traffic to your blog. So, you can start earning money through your blog quickly.
Why consider this course?
Over 27k+ Students enrolled.

Expert Instructor.

Will learn about creating amazing-looking pages and blog posts.

Absolutely free!
This course is provided by HubSpot. It's a 100% free course on WordPress development. You'll get a basic idea about how you can create a blog using WordPress. 
From setting up your domain to making your website both functional and beautiful, this WordPress guide will teach you all you need to know about getting started on developing a WordPress website for your business.
Why consider this course?
By Hubspot.

Expert Instructor.

Quizzes Included.

Absolutely free!
Conclusion
Congratulations! You've now figured out how to start a blog & how to earn money by blogging. Your blog is up and running, and you have your own domain name and hosting space. To become a successful blogger, you'll need to familiarise yourself with the WordPress dashboard, make needed adjustments, begin content development, and promote your blog. Go ahead and publish your very first content and start your blogging journey today to earn money by blogging!